Trade your junk car for cash today! As one of the premier auto wreckers from Dekalb to Schaumburg to St Charles to Naperville, we can offer you top dollar, in cash, for any car, in any condition today.
If you're looking for cash for your junk car or just want that rusted bucket of bolts removed from your driveway or garage, we make it easy.
Call or E-mail Us – 630-383-1150
We come to you today, anywhere in Chicagoland, and put a stack of cash in your hand.
We tow away your junk vehicle free of charge.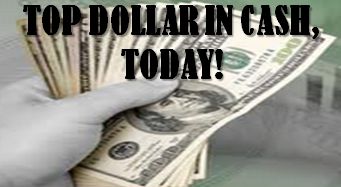 No matter the condition of your junk car, truck or SUV, we will pay you top dollar today, even if your car is totaled, not running, not drivable, not presentable or otherwise embarrassing, we will come to you, dispense some ridiculous cash and take your crippled vehicle away.
We offer:
Top dollar for any vehicle — running or not.
Free towing
Instant cash — same day service
No title? No problem!
We do all the paperwork